About me
In May 2017 I released my double album VIEW – MelanchoChild & PrayView. My first production also released on a vinyl (LP). This production took me five years to finish. Family and friends have also particiapted in this production.
In November 2012 I released my CD "sonn", with my own material. I call the musicstyle "Nordic Sound Pictures" and it's a mix of different music genres. There are fourteen musicians participaiting in this production. And I am very proud of them all.
In 2010 I helped my father to produce his CD called "Minnenas dragspel". My father has played the accordion since he turned thirteen and has always loved music, especially tango music. This CD is a collection of my father's favorite music by different composers.
A new album called "HYMN" with Finland Swedish music was released in July 2008. I worked on this production for one and a half years. Sixteen musicians from Finland, Denmark, The Faroe Islands and Sweden participated in this CD. Half of the music is old and new Finland Swedish songs and the other half is my own music.
My second CD "nortid" was recorded and produced in my own studio sonnMusic in 2004.
My first CD with my own music "vatten" was recorded and produced in Bach Recording (Copenhagen) in 1998.
In the summer of 1988 I did a concert tour in Denmark. After my time in the folk high school in Denmark I decided to stay in DK, because I really liked the atmosphere here. I moved to Copenhagen, this wonderful capital of DK, where I started my "new independent life", a hugely different life style compared to my birthplace in the country district of Ingå in Finland.
After the folk high school in Finland (Lärkkulla Stiftelsens folkhögskola) I went to Denmark in 1987 as an exchange-student (Haslev Udvidede Højskole) for a year. Here I started composing my own music in 1988 (instrumental and vocal music). My lyrics and poetry are mainly written in Swedish because my mother tongue is Finland Swedish.
When I was twentyone years old, I went to a music folk high school, where I intensively studied many different musical styles for two years. Beside my studies there, I had my own orchestra (Tom Sonntag Band).
I was a member in my father's orchestra (Rolf Sonntags orkester) for about two years as a keyboard player and singer.
When I turned twelve I started having piano lessons for about six years with Rolf Löfman (pianist/organist and teacher at the Sibelius Academy) and vocal lessons for about five years with Bodil Liljeberg (voice therapist and trained singer), among other teachers.
I was diagnosed as having muscular dystrophy at the age of nine.
I started to play music when I was six years old, my father was teaching me. My family in Finland play folkmusic. I was nine years old when I  stood on a stage for the first time.
I sang a song called "Dansen på Svinsta skär" together with a folkmusic band, Ingå Spelmansgille, and I also played the electric organ and the bass guitar. Folkmusic has meant a lot for my personal understanding of music.
Om mig
I maj 2017 gav jag ut mitt dubbel album VIEW – MelanchoChild & PrayView. Denna produktion är också min första produktion som utkom på LP. I 5 år jobbade jag med detta album. Min familj och vänner deltog också i denna produktion.
I november 2012 gav jag ut min CD "sonn". Musikstilen kallar jag "nordiska ljudbilder" och innehåller element från olika musik genrer. Det finns 14 musiker med på denna produktion, och jag är mycket stolt av deras prestation.
Året 2010 producerade jag min pappa Rolf Sonntags CD "Minnenas dragspel". Min pappa har spelat dragspel sedan han var 13 år gammal, och jag tyckte att det var en god idé att dokumentera hans musikaliska vandring genom åren. Repertoaren på CD'en är pappas favoritmusik av olika kompositörer med stor kärlek till tangomusiken.
Ett nytt album med finlandssvenska sånger blev färdigt i juli månad 2008. Produktionen har jag arbetat med i ca. 1 ½ år. På denna cd som heter "HYMN" deltar 16 musiker från Finland, Danmark, Färöarna och Sverige. Hälften av repertoaren är kända finlandssvenska sånger arrangerade av mig. Den andra hälften är min egen musik.
"Nortid" heter min andra cd, den kom ut 2004, och producerades i min studio, sonnMusic.
Min första cd med eget material "vatten" kom ut 1998.
Sommaren 1988 gjorde jag en konsertturné i Danmark, där jag bestämt mig för att starta en tillvaro "på egna ben" i Köpenhamn – en stor förändring, eftersom jag är född och uppvuxen på landet i Ingå i Finland.
Som 21-åring kom jag till Lärkkulla Stiftelsens folkhögskola, där jag intensivt studerade många former av musik i 2 år. Parallellt med studierna hade jag min egen orkester "Tom Sonntag Band".
Från denna folkhögskola kom jag 1987 till Danmark och Haslev Udvidede Højskole som utbytesstudent i ett år. I Haslev började jag 1988 skriva egna kompositioner.
När jag fyllde 12 år började jag ta pianolektioner hos Rolf Löfman, pianist/organist och lärare vid Sibeliusakademin. I denna period började jag också sjunga för röstpedagogen och sångerskan Bodil Liljeberg.
I ca 2 år deltog jag i min pappas orkester "Rolf Sonntags Orkester", som keyboardist och sångare.
Jag konstaterades ha muskeldystrofi i en ålder av 9 år.
Jag började spela när jag var 6 år gammal med min pappa som lärare. Min familj i Finland spelar bl.a. folkmusik.  När jag uppträdde för första gången, var jag 9 år gammal och sjöng "Dansen på Svinsta skär" med Ingå Spelmansgille, där jag också spelade el-orgel och bas.
Folkmusiken har betytt mycket för min allmänna "musikfostran".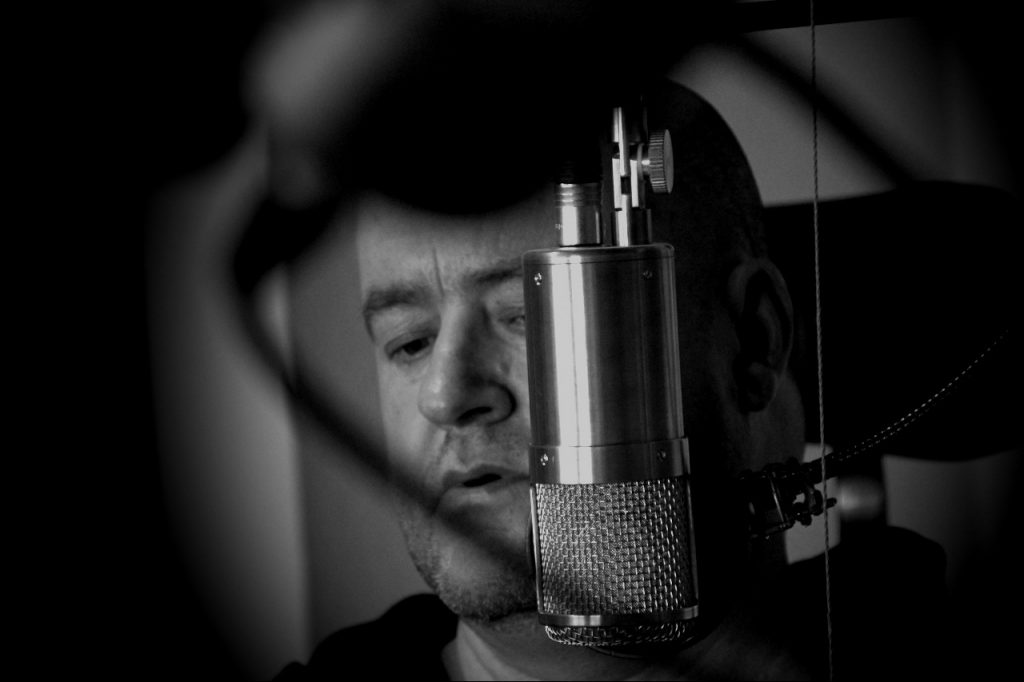 Om mig
I Maj 2017 udgav jeg mit dobbel album VIEW – MelanchoChild & PrayView. Denne produktion er også min første produktion der udkom på LP. Arbejdede på dette album i 5 år. Min familie og venner deltog også i denne produktion.
November 2012 udgav jeg min CD "sonn". Musikstilen kalder jeg "nordiske lydbilleder" med elementer fra forskællige musik genre. Der er 14 musikere med på denne produktion, og jeg er meget stolt af deres prestation.
År 2010 producerede jeg min far Rolf Sonntags CD "Minnenas dragspel" med dragspelsmusik. Min far har spillet harmonika siden han var 13 år gammel, og jeg synes det var på sin plads at hjælpe min far at dokumentere hans musiske vandring gennem årene. Repertoaren er min fars favoritmusik fra forskællige komponister, med forkærlighed til tangomusik.
Et nyt album med Finland svenske sange blev færdig i Juli 2008. Denne produktion har jeg arbejdet med i ca. 1 ½ år. På CD'en som hedder "HYMN" deltager i alt 16 musikere fra henholdsvis Finland, Danmark, Færøerne og Sverige. Halvdelen af repertoiret på pladen er kendte Finland svenske sange arrangeret af mig, og den anden halvdel er min egen musik.
"Nortid" hedder min anden CD, der udkom i 2004. Denne produktion indspilledes og produceredes i mit eget studie sonnMusic.
Min første CD med eget materiale "Vatten", udkom i 1998.
Efter højskoleopholdet i Haslev hvor jeg blev glad for Danmark, besluttede jeg mig for at starte en tilværelse på egne ben i en"storby" som København, en stor forandring, da jeg er født på landet i Ingå, Finland. Sommeren 1988 lavede jeg en koncert turne i Danmark.
Fra denne højskole i Finland (Lärkkulla Stiftelsens Folkhögskola) kom jeg i 1987 til Danmark som udvekslingselev til "Haslev Udvidede Højskole" i 1 år. Her begyndte jeg i 1988 at skrive egne kompositioner (instrumental- og vokalmusik). Idet jeg er af finsk herkomst (Finland svensk), skriver jeg oftest mine sangtekster og digte på svensk.
Som 21 årig kom jeg på musikhøjskole, hvor jeg intenst studerede mange former for musik i 2 år. Ved siden af studierne holdt jeg styr på mit eget orkester (Tom Sonntag Band).
Jeg spillede keyboard og sang i min fars orkester, (Rolf Sonntags orkester) i ca. 2 år.
Da jeg blev 12, modtog jeg klaverundervisning i ca. 6 år bl.a. hos Rolf Löfman (pianist/organist og lærer ved Sibelius Akademien) og sangundervisning i ca. 5 år, bl.a. hos Bodil Liljeberg (stemmeterapeut og uddannet sanger).
Jeg fik konstateret muskelsvind i en alder af 9 år.
Jeg begyndte at spille som seksårig med min far som lærer. Min familie i Finland spiller bl.a. folkemusik. Da jeg stod på en scene for første gang var jeg 9 år gammel og sang "Dansen på Svinsta Skär" i et spillemandsorkester (Ingå Spelmansgille), hvor jeg også spillede el-orgel og bas.
Folkemusikken har betydet meget for min almene musikdannelse.